Once upon a time…
Author: Gergely Baraczka, Péter Borbáth, Gabi Both, János Csepregi, Ádám Dávid, György Dragomán, Dóra Elekes, Árpád Kollár, Ervin Lázár, László Márton, Angi Máté, Balázs Vig
Illustrator: Boglárka Paulovkin
Editor: Gabi Both, Dóra Csányi, Sándor Tsík

A wonderful collection of 12 classic, and 12 contemporary stories.
We present well-known Grimm and Andersen fables along with folk-tales in the first part of the book. The second part introduces the reader to a diverse set of short stories from Hungarian writers. These stories talk about a long forgotten armchair or a girl stuck in a hat, about a story teller with a special mark on his face, a girl with her imaginary friend in the keyhole, of a gossiping king or a princess in glasses and more.
The illustrations are by Boglárka Paulovkin which superbly combine new typographic methods with classical techniques. These detailed paintings complement and complete the texts, becoming integral parts of the stories to which they are associated.
Buy now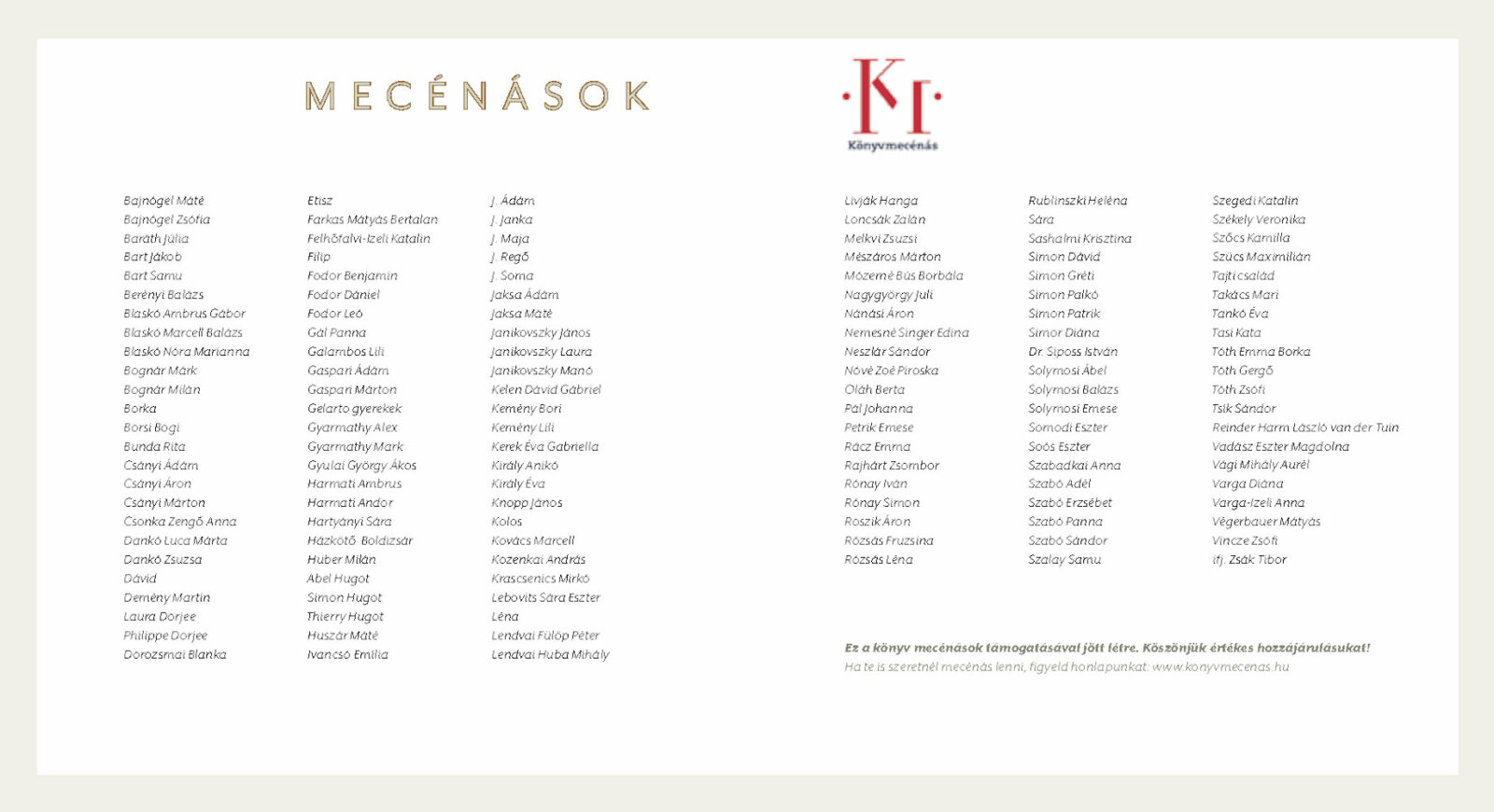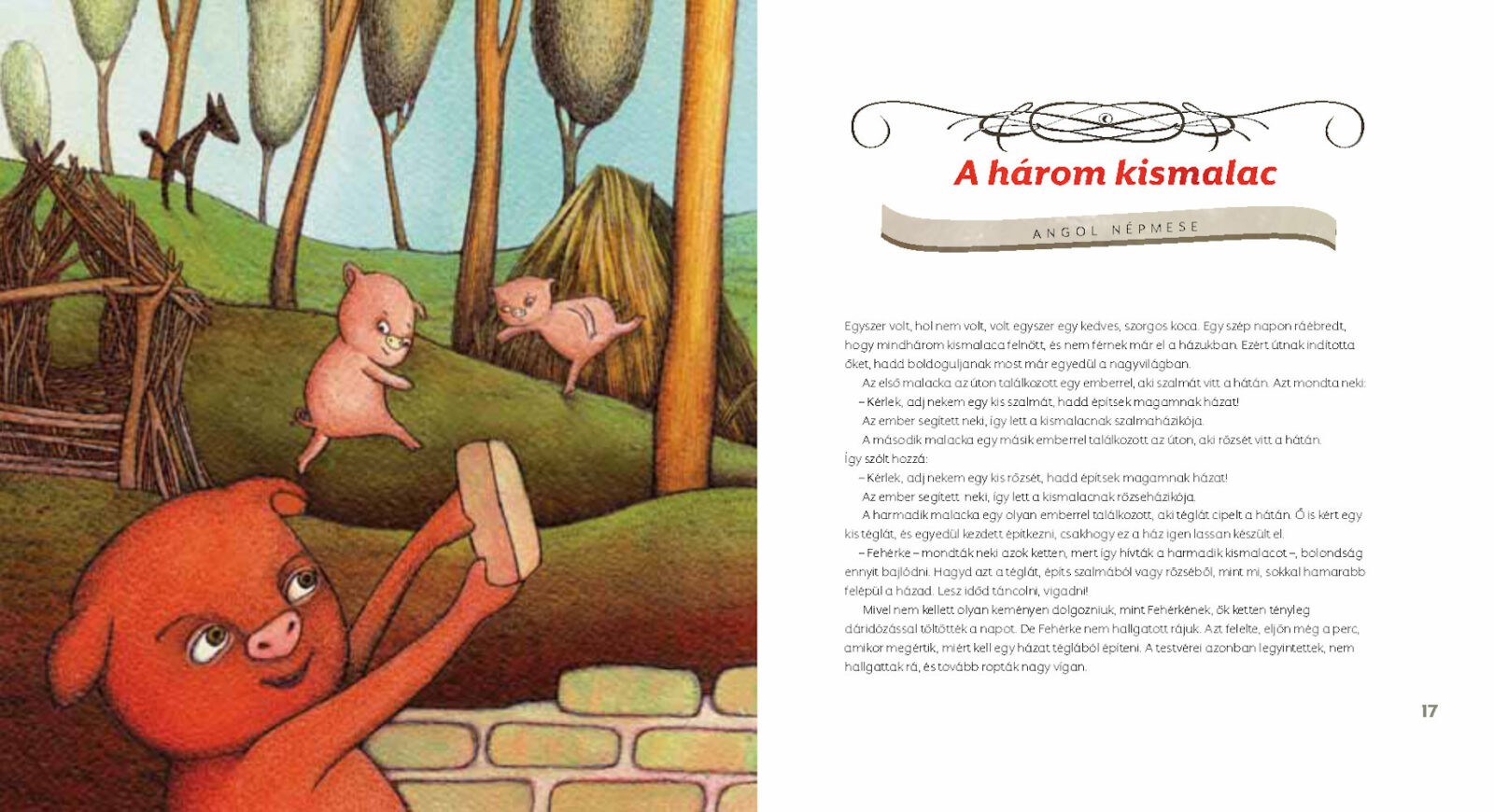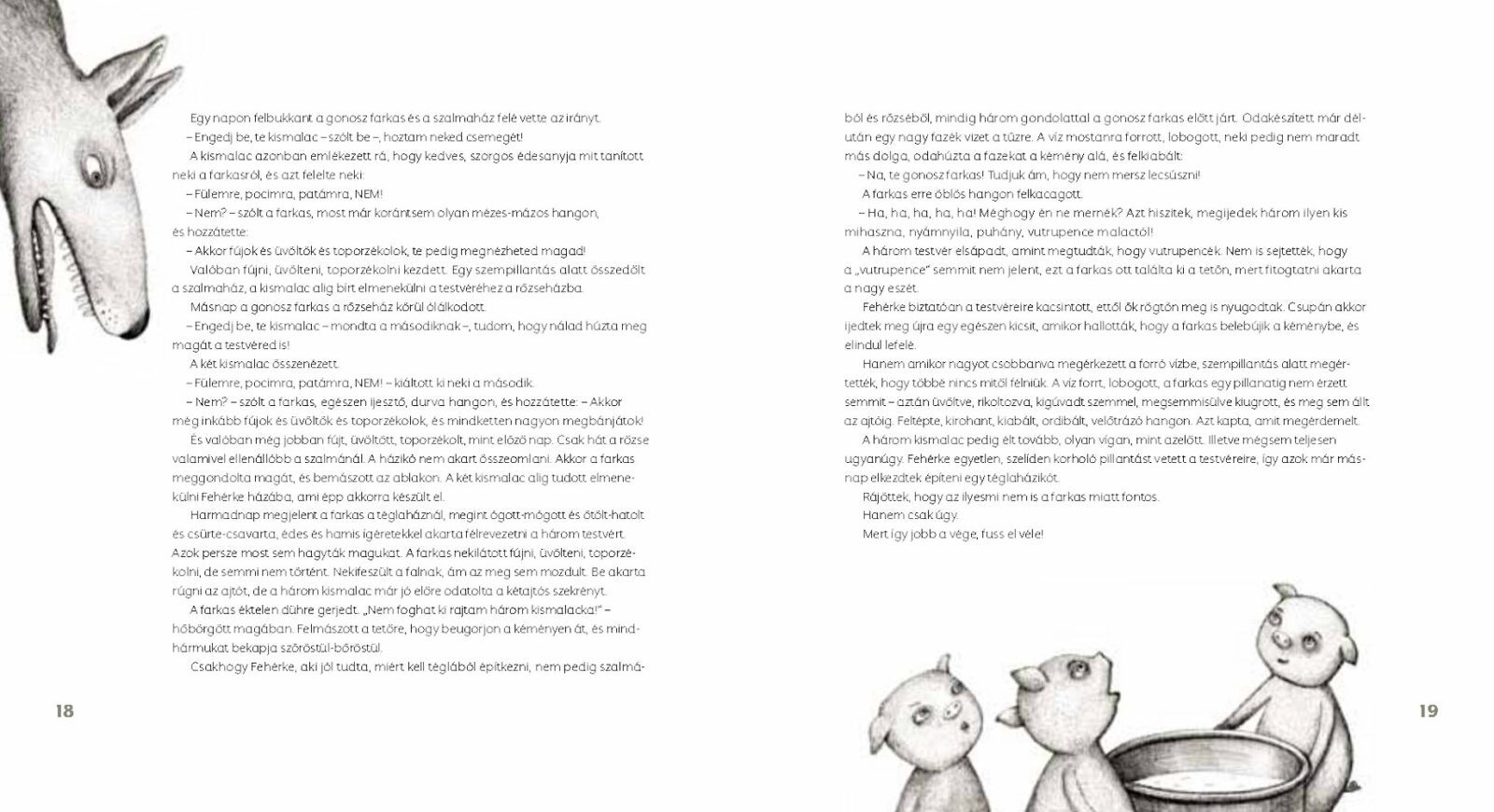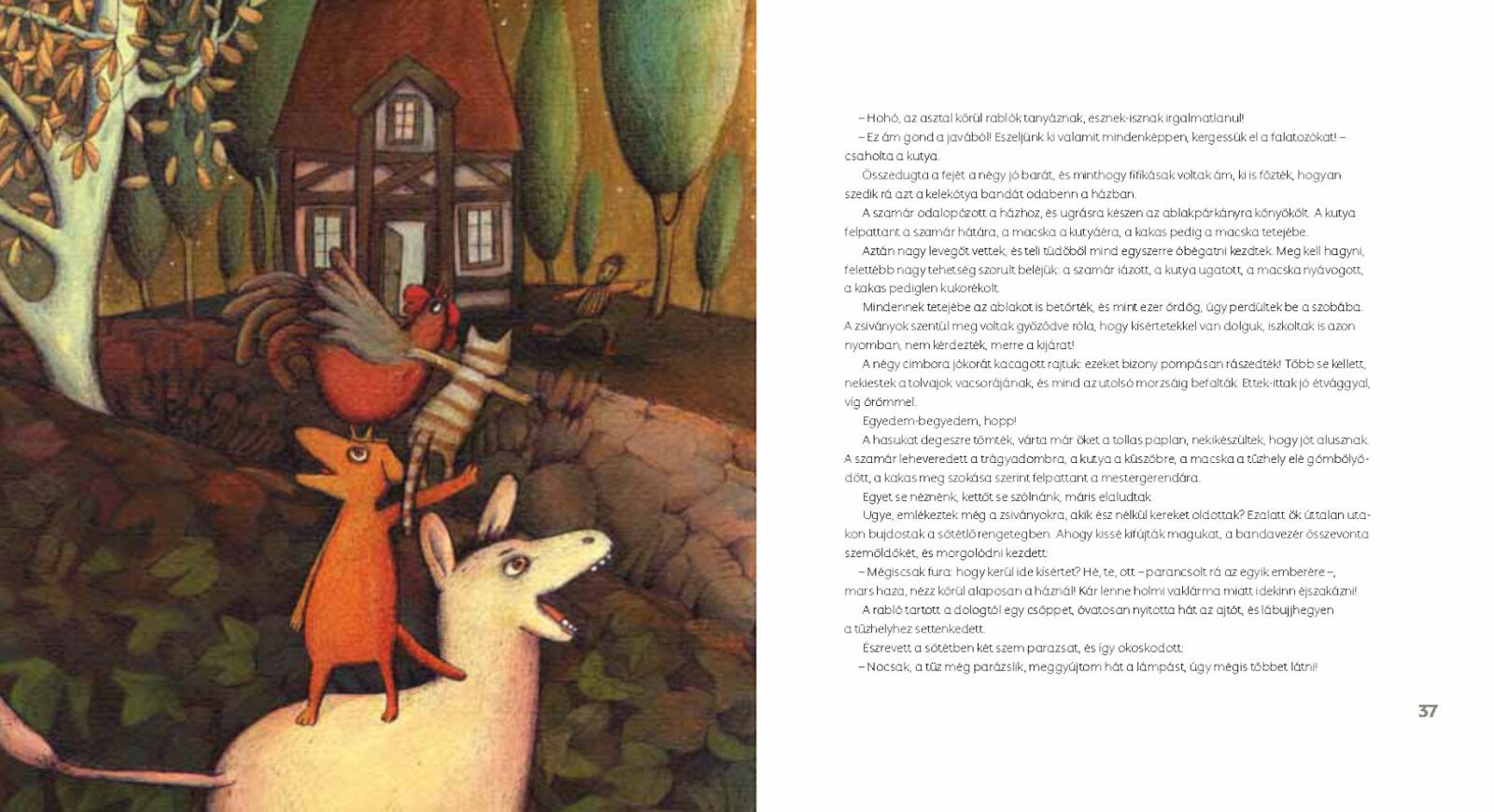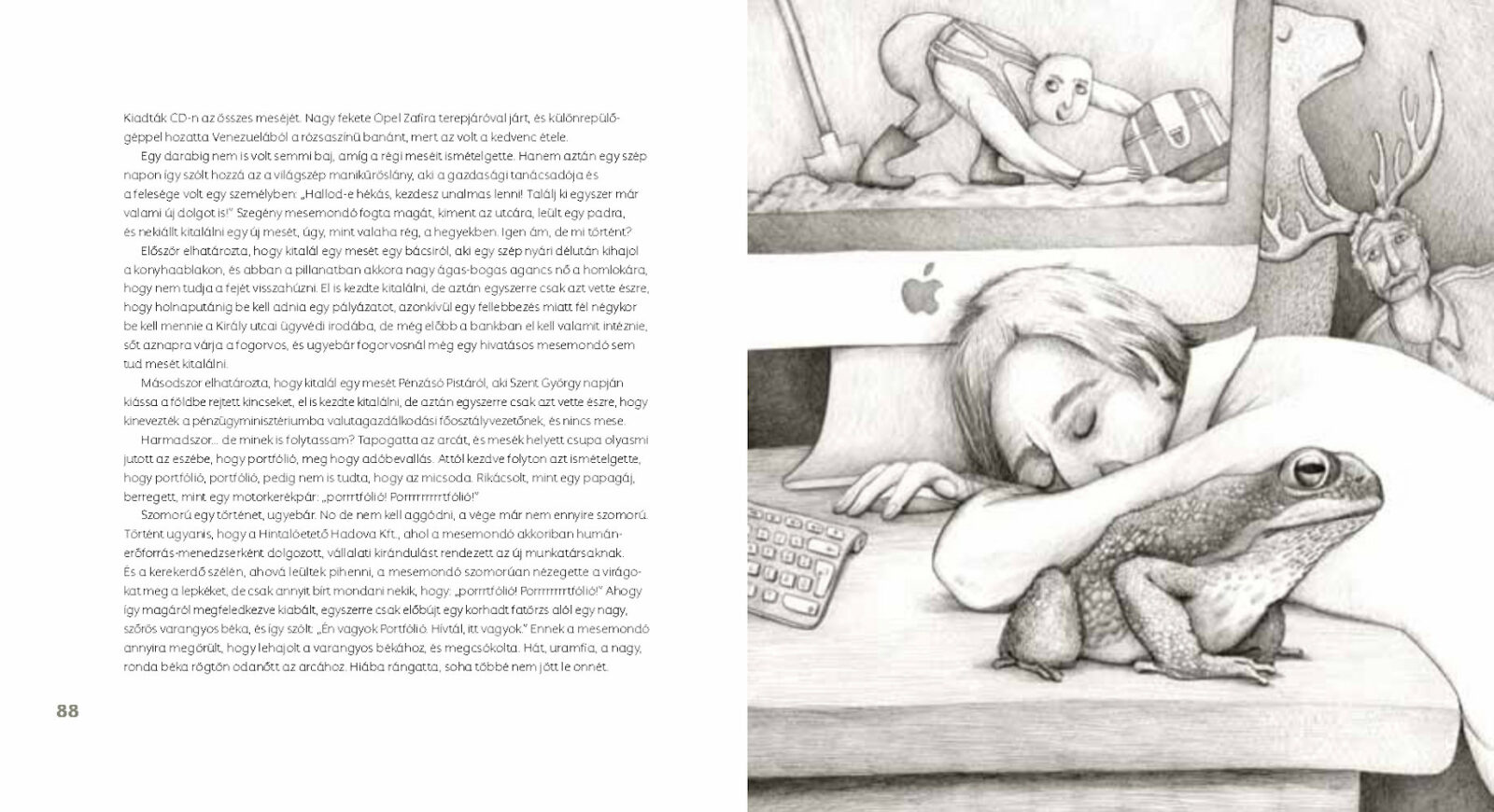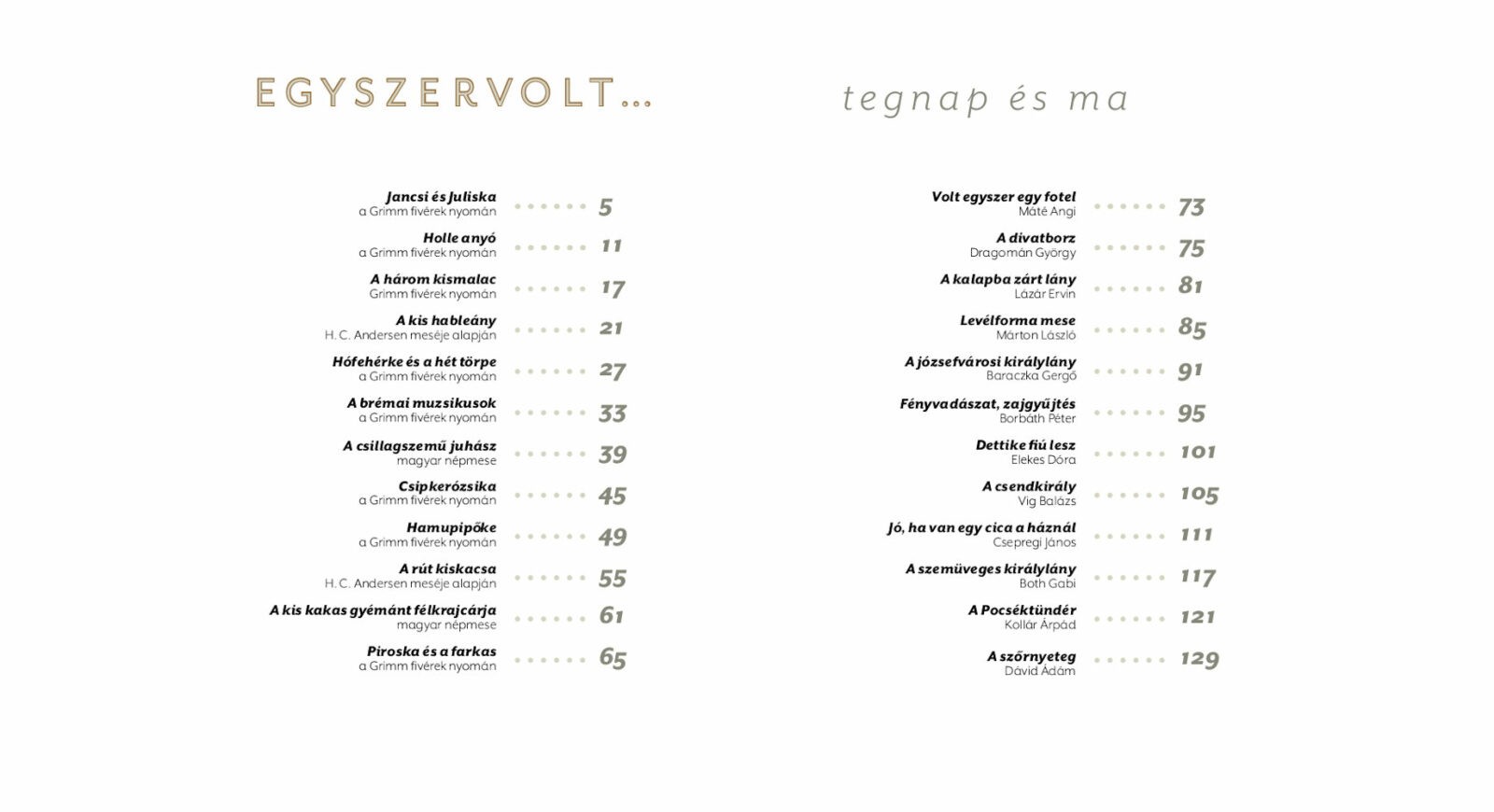 Back