The Guardian of the Sounds and Smells
Author: Krisztina Maros
Illustrator: Krisztina Maros
Editor: Dóra Csányi, Sándor Tsík

All of sudden, the colours disappeared from the world of men… and with them, so it seemed, sounds and smells were lost forever too. But the Guardian of the Sounds and Smells brings all his knowledge to bear to ensure that the cities will regain their splendid colours.
The tale tells us, as well as highlighting the difference between urban monotony and colourful nature, that for real change to happen, external intervention is not enough – inner change is needed, too.
The book is unusual in that in order to turn the pages, one has to turn it 90 degrees.
5 and up
Buy now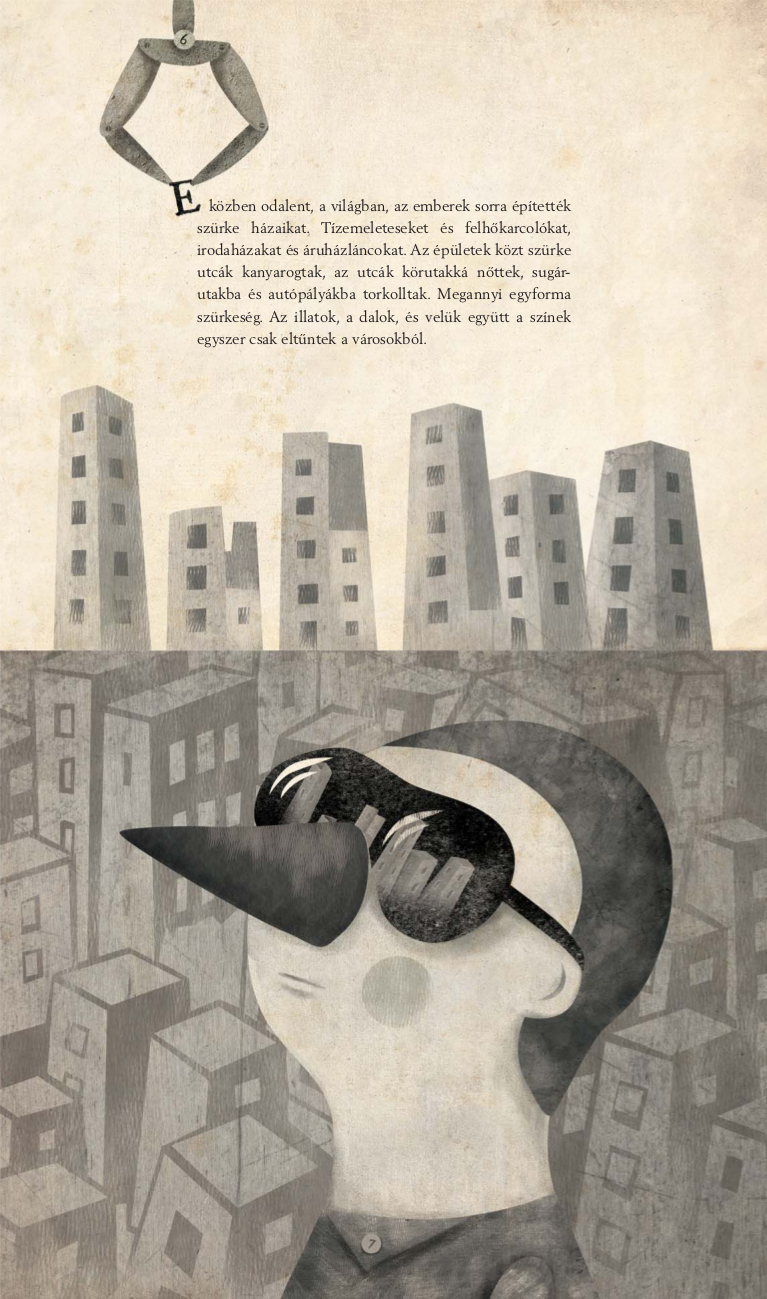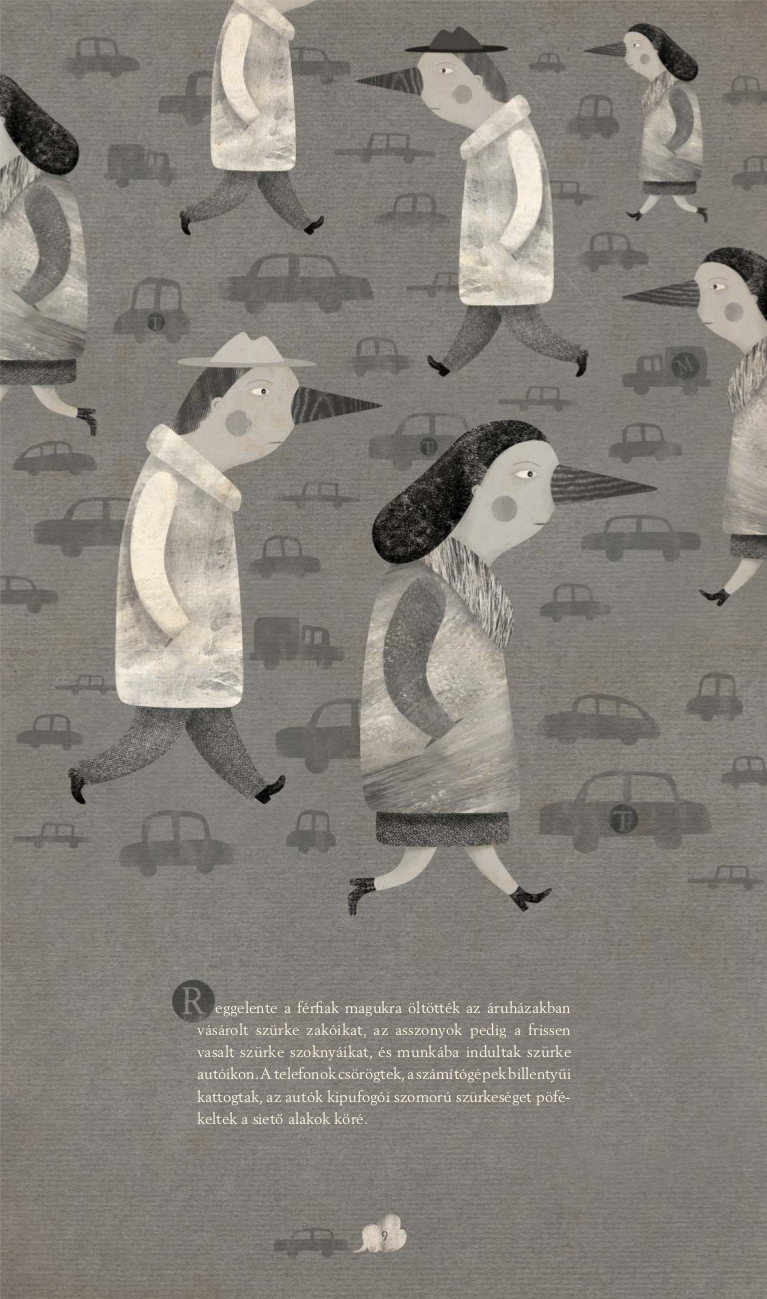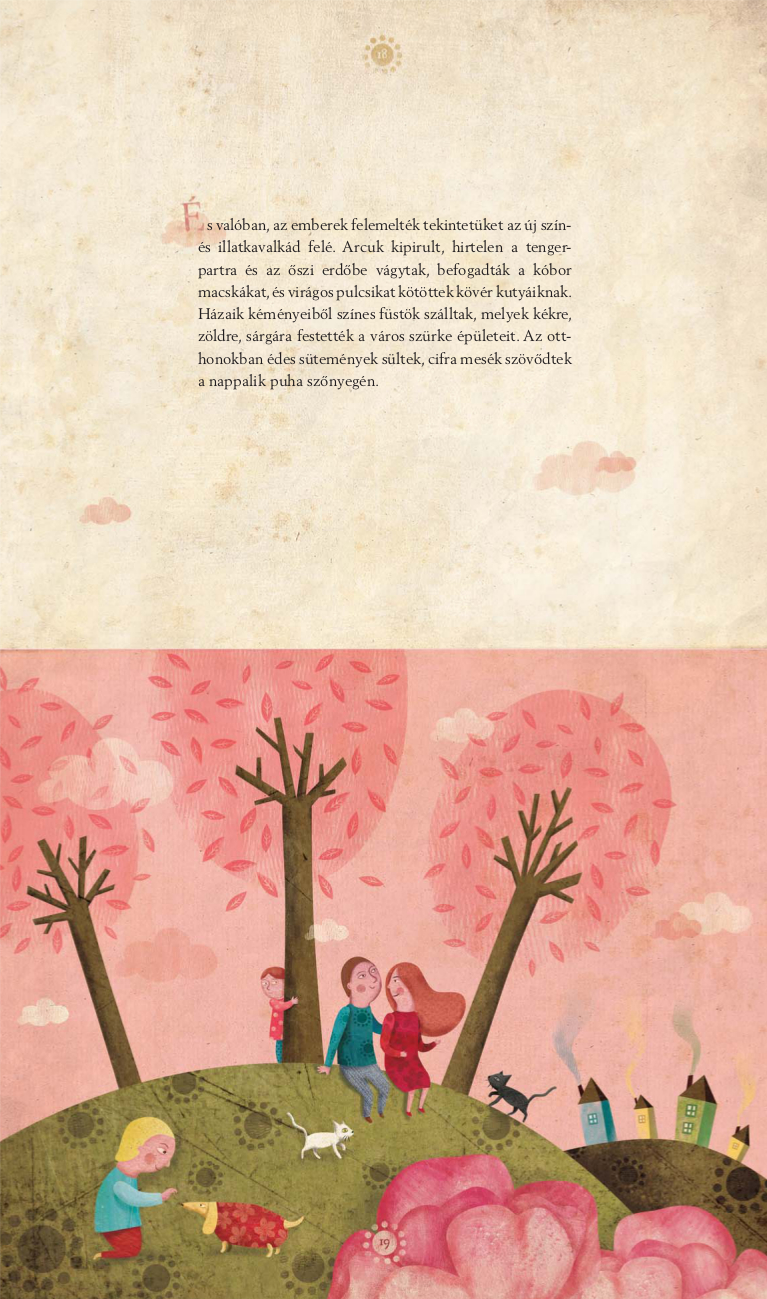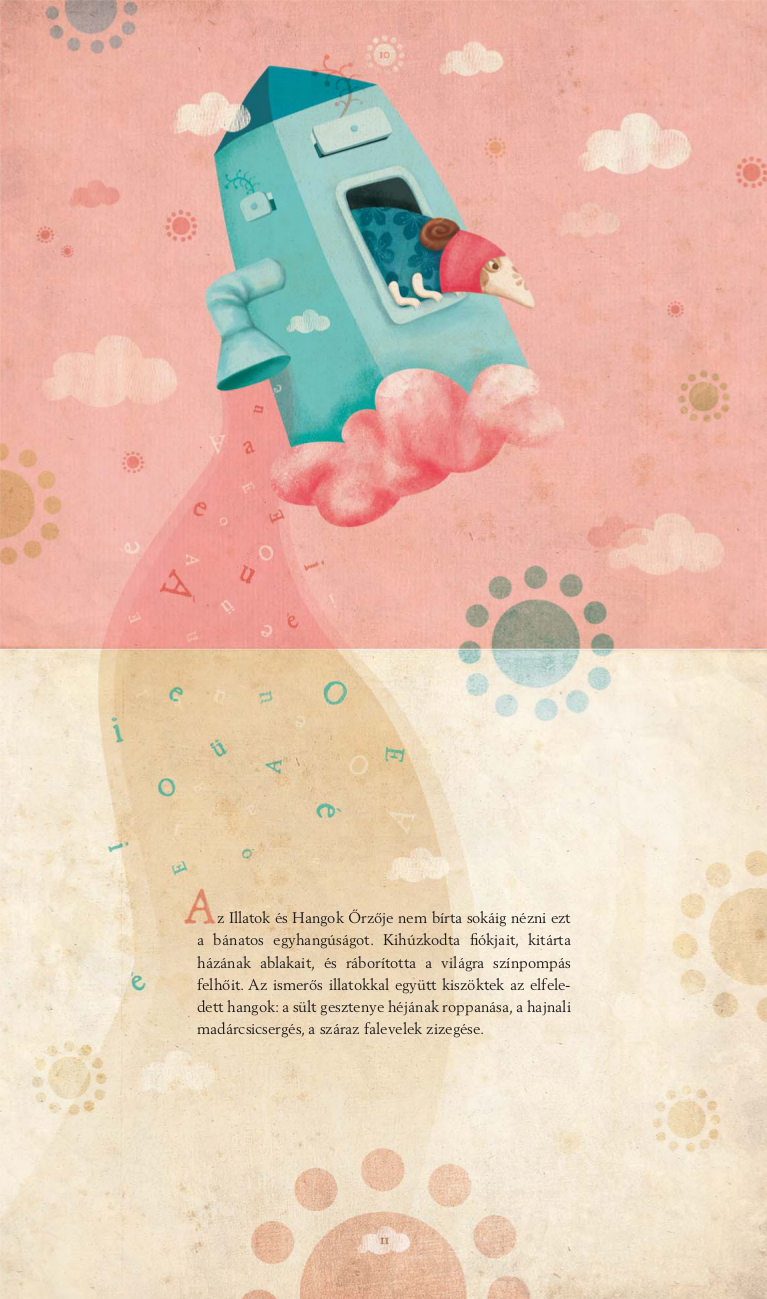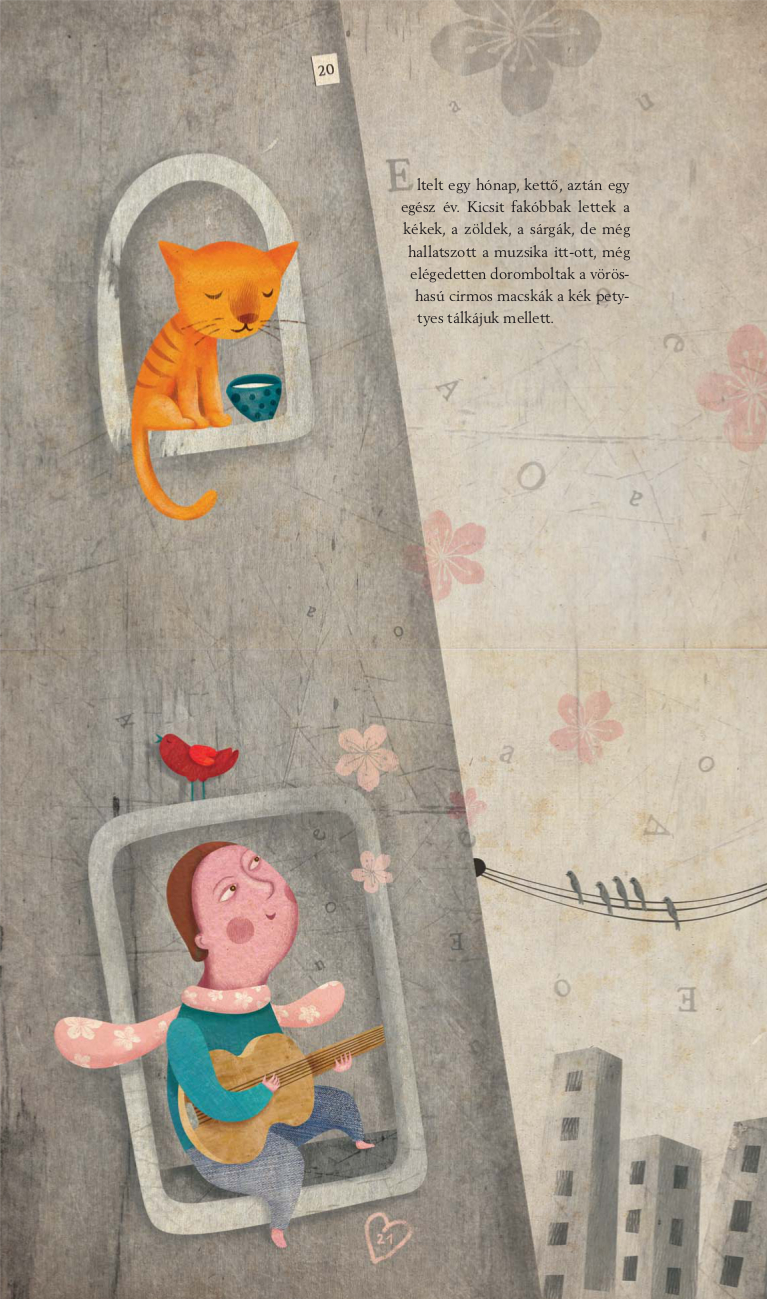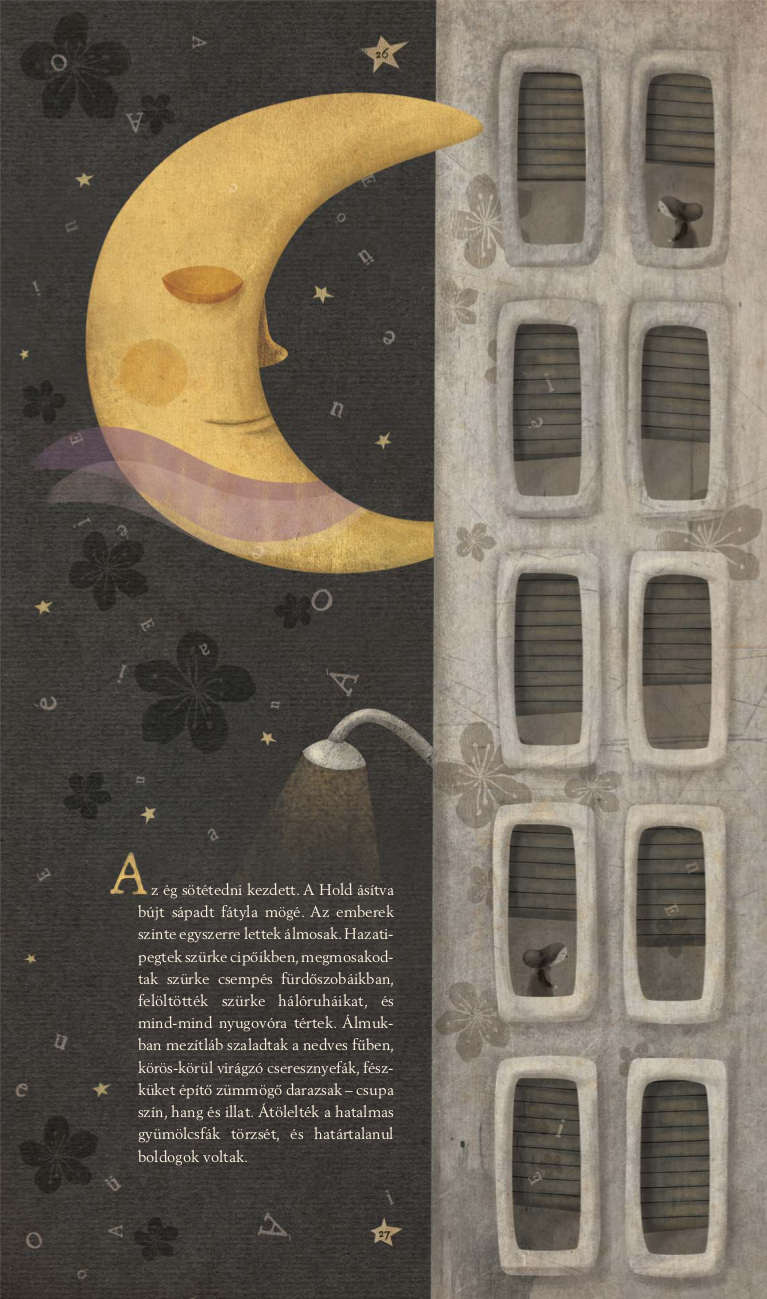 Back